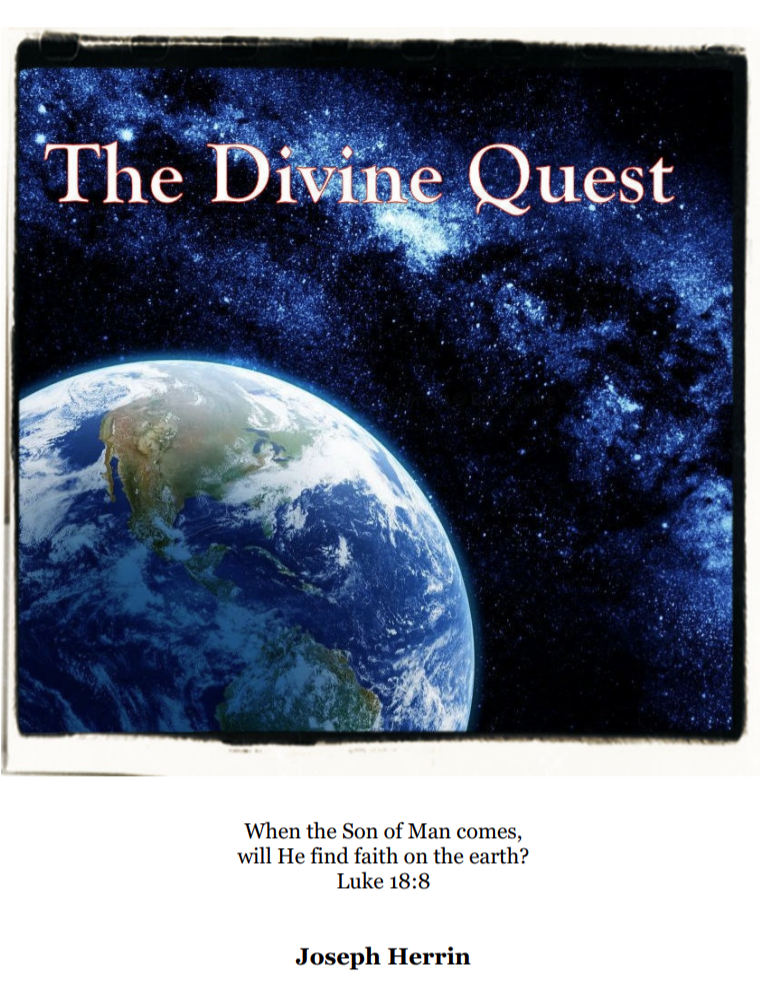 Faith's Great Foundation
I do not know of any saint that does not want to have a strong faith that will see them through all the trials of life. This chapter will show the way to possessing such a strong and overcoming faith. In order to build something that will stand through the storms of life, one must begin by laying a solid foundation. Yahshua spoke about a foolish man who built his house upon the sand, and when the storm came the house was destroyed. He contrasted this with a wise man who built his house upon a rock, and when the wind and the rain beat against it the house remained a sturdy and safe haven.
The Scriptures reveal what is the only sure and unshakeable foundation that the saints are to build their faith upon. It is an understanding of the love of God. The apostle Paul prayed that the church might be given insight in this matter:
Ephesians 3:14-19
For this reason I bow my knees before the Father, from whom every family in heaven and on earth derives its name, that He would grant you, according to the riches of His glory, to be strengthened with power through His Spirit in the inner man, so that Christ may dwell in your hearts through faith; and that you, being rooted and grounded in love, may be able to comprehend with all the saints what is the breadth and length and height and depth, and to know the love of Christ which surpasses knowledge, that you may be filled up to all the fullness of God.
Paul mentions the faith of the saints, and then he immediately prays that they might be "rooted and grounded in love." The words 'rooted' and 'grounded' are both foundational words. A root is the lowest part of a plant. It is what anchors the plant to the ground and it is also a source of life as water is drawn up through the roots. To be grounded also is a foundational matter. When we say that someone is "well grounded" in some field of study, we are acknowledging that they have a firm grasp of the principles upon which this field of study is based. Paul also desired that the saints would have a firm grasp of God's love toward them. He knew that when the saints had become "rooted and grounded" in the love of God, then they would have a faith that was both sound and immovable.
The love that Paul wanted the saints to be established in is not our love toward God, but His love toward us. Notice that he continues by praying for the saints to comprehend "what is the breadth and length and height and depth, and to know the love of Christ which surpasses knowledge." When we begin to comprehend the love of Christ, the very measure of it which is past knowing, then we will have a sure foundation upon which our faith might rest. This is a foundation which cannot be shaken, for the love of Christ will never fail us, and nothing can ever come between us and this love.
Yahweh has given us many assurances of His love throughout the Bible. One promise that has been particularly precious to me is the following:
Romans 8:31-32
What then shall we say to these things? If God is for us, who is against us? He who did not spare His own Son, but delivered Him over for us all, how will He not also with Him freely give us all things?
The apostle Peter echoes this in his own words:
II Peter 1:3
His divine power has granted to us everything necessary for life and godliness…
What a magnificent foundation to stand upon, and I have stood upon it in many circumstances, and I continue to stand upon it. Yahweh loved you and I so much that He did not even withhold His own Son, but delivered Him over to die in our place on Calvary. This was His dear and beloved Son about whom He testified that He was well pleased. This was the Son that lived only to do the will of His Father and to bring Him pleasure in all things. If Yahweh did not even withhold His perfect and beloved Son out of His great love for us, will He not certainly and freely give us ALL things necessary for both life and godliness? Assuredly, He will!
Oftentimes when I have been in some place of need I have remembered these words. When I look to the cross of Christ I am comforted with a great assurance that God loves me. I know that His love is unfailing and does not change. Since He gave His very best and dearest for me, I am brought to a confidence that He will give me what I need to sustain my life and that of my family. He will meet our needs.
The Father and the Son have both proven Their love in a way that I can clearly perceive and hold onto. My comprehension of God's love serves as a foundation to stand upon, and allows me to not be moved in the face of trials. Though the enemy comes against me with many attacks, seeking to cause me to doubt the watchfulness and concern of God for my life, I have only to look to the cross and be assured that there is no limit to His love. What strength is ours when we consider the love of the Father and the Son for us.
In the previous chapter I mentioned that most failures of faith are not based upon an unbelief in God's ability to deliver us, but they are the result of failing to trust in His love. The saints freely confess that the worlds were created by the Word of God. By His Word the stars were hung in their place. His power is seen everywhere. If God could speak a word and create the Universe, can He not take care of your need, whether it is a financial need, a health need, a need for protection, a need for peace in your life, or any other need? Surely He is able. Meeting our greatest need does not tax His omnipotence in the least.
Isn't it true then, that our struggle for faith is in believing that He is willing to do that which we need? Many saints struggle with feelings of unworthiness, and they allow these thoughts to bring into question God's love for them. They have forgotten that Christ died for them while they were His enemies. His love for us is not based upon our worthiness, but upon His own character. God is love!
Satan also attacks the saints in their understanding of God's love. He seeks to present God as a merciless judge who is looking for the slightest misstep in the believer's life that He might punish them severely. Rather than seeing Yahweh as a loving Father, they are tempted to see Him as a cruel taskmaster. In this way Satan has also unsettled the faith of many.
In each of these things the love of God toward man is under attack and brought into question. Satan knows that the love of God is the foundation of faith, so he goes straight to the foundation. If the foundation can be eroded then faith will fall. As we will see in the next chapter, this is the very point upon which he attacked Eve in the Garden.
It is understandable then that Paul had a great yearning for the saints to be rooted and grounded in the love of God. He knew that this foundation was essential to living an overcoming life, and he also knew that Satan would attack this foundation at every opportunity. We are not unaware of Satan's devices, and to be forewarned is to be forearmed. Let us press in to know the immeasurable love of the Father and the Son.
Prayer:
Father, we praise you for demonstrating such an incomprehensible love toward us. We rest in the assurance that You loved us 2,000 years ago when You sent Your beloved Son to die in our place that we might be reconciled to You. We rest in the knowledge that You love us with this same love today, and that Your love will never end. Teach us the measure of Your love that we might stand in faith all the days of our lives, bringing You honor as we confidently trust in You. Protect us from the deceit of the evil one who would seek to malign Your love through his lies, and to call it into question. At such moments may we remember that You did not withhold Your Son on our behalf, enabling us to quickly take such thoughts captive to the glory and honor of Your Son.