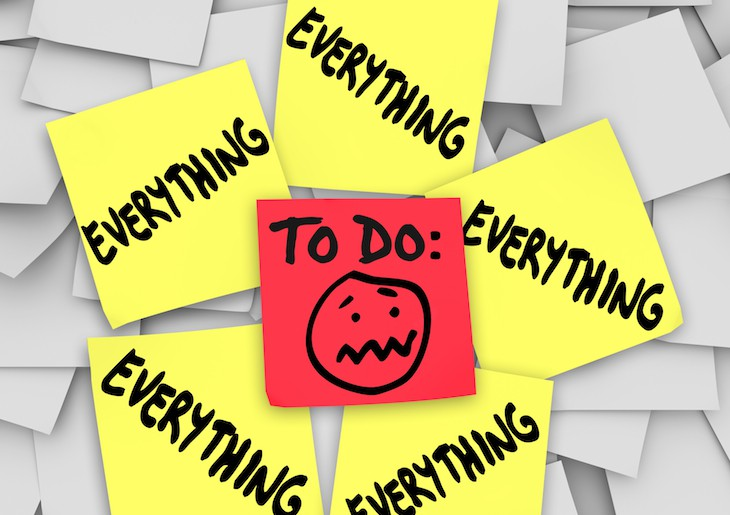 February 10, 2009
In a recent radio interview that I provided a link unto, one of the men speaking suggested that Christians do what they can to prepare, but he added that the Lord had shown him that whatever Christians do, it will be woefully inadequate. I doubt there is one family out of a thousand among the Christians in America who have made any preparation for coming days. They have not stored up food or water. They have not prepared for power outages, for food preparation, growing their own food, raising chickens, washing clothes by hand, or any of a number of other things that will be needful in coming days.
The few who have made preparation have for the most part only done so in part, and only that which will carry them through a brief period of time. When they have hundreds of other hungry, needy people asking them to share with them, what they have will be depleted very quickly.
As I pondered these things this morning I began to pray and ask the Father what should be done. I asked Him if there were something He would have me to do in order to prepare for my little corner of the world. Considering all that would need to be provided in order to prepare for myself and a large number of Christians that I know to be in this area, I was soon daunted at the enormity of what would be required. Even should I convince all of the Christians I know to begin to make preparation, it will all inevitably prove to be very inadequate in a very short space of time. I prayed and asked the Lord if I should even speak anything to His people about making preparation. I asked Him to guide me and give me wisdom. As I listened for His voice I sensed the leading of the Spirit to pick up the devotional book Streams in the Desert, and read the entry for the day (February 26).
I have not been reading this book regularly, but I had it sitting nearby on a table. I picked it up and, upon opening, it turned directly to the day's date. This was very unusual and the Lord used it to get my attention even more. I read carefully what was written for the day.
My grace is sufficient for you. (2 Corinthians 12:9)
The other day I was riding home after a hard day's work. I was very tired and deeply depressed, when quickly, and as suddenly as a lightning bolt, the verse came to me: "My grace is sufficient for you." When I arrived home I looked it up in the Word, and it finally came to me this way: "My grace is sufficient for you." My response was to say, "Yes, Lord, I should think it is!" Then I burst out laughing.
Up until that time, I had never understood what the holy laughter of Abraham was. This verse seemed to make unbelief totally absurd. I pictured a thirsty little fish who was concerned about drinking the river dry, with the Father saying, "Drink away, little fish; My stream is sufficient for you." I also envisioned a mouse afraid of starving after seven years of plenty, when Joseph says to him, "Cheer up, little mouse; my granaries are sufficient for you." Again, I imagined a man on a high mountain peak, saying to himself, "I breathe so many cubic feet of air every year, I am afraid I will deplete all the oxygen in the atmosphere." But the earth says to him, "Breathe away, filling your lungs forever; my atmosphere is sufficient for you."
O people of God, be great believers! Little faith will bring your souls to heaven, but great faith will bring heaven to your souls. Charles H. Spurgeon
His grace is great enough to meet the great things –
The crashing waves that overwhelm the soul,
The roaring winds that leave us stunned and breathless,
The sudden storms beyond our life's control.
His grace is great enough to meet the small things –
The little pinprick troubles that annoy,
The insect worries, buzzing and persistent,
The squeaking wheels that grate upon our joy.
Annie Johnson Flint
There is always a large balance credited to our account in the bank of heaven. It is waiting for us to exercise our faith to draw upon it. Draw heavily upon God's resources.
[End Excerpt]
With these words, I had my answer to my query to the Father. The banking system of America is about to fall, but the bank of heaven knows no disturbance. The largest draw upon the grace of God will never leave His vast resources diminished one iota.
There was a time some 3,500 years ago that God led a people out from all they had known. Their comfortable homes in Egypt were left behind. The Nile River with its bounty of fish, and abundant flow to supply water to drink and to irrigate the land was to be left behind. The people, millions strong, a vast mixed multitude, all departed from that which they had known. Their lives were altered as greatly as will be the lives of millions of Americans, yet God did not strain to meet all their needs.
Yahweh led an entire nation into a wilderness where there was lack everywhere. It was a very inhospitable place to take a people who needed daily food and water and shelter, yet they found all they needed under the shadow of God's mighty wings. The God who created the Universe spoke and water poured from a rock, bread rained down daily from heaven and quail were scattered upon the ground all about the camp.
What seems daunting and even impossible to man does not even strain God's little finger. The load of responsibility and care did not tax His omnipotence then, and it will not do so in the days ahead.
Numbers 11:18-23
"Therefore Yahweh will give you meat and you shall eat. You shall eat, not one day, nor two days, nor five days, nor ten days, nor twenty days, but a whole month…" But Moses said, "The people, among whom I am, are 600,000 on foot; yet You have said, 'I will give them meat in order that they may eat for a whole month.' Should flocks and herds be slaughtered for them, to be sufficient for them? Or should all the fish of the sea be gathered together for them, to be sufficient for them?" And Yahweh said to Moses, "Is the Lord's power limited? Now you shall see whether My word will come true for you or not."
What a question to consider! "Is the Lord's power limited?" The answer is a resounding "NO!" There is no limit to the power of Yahweh God. He is omnipotent; literally "ALL POWERFUL."
The Lord has testified through many witnesses that He will have a place prepared for His people in the wilderness.
Revelation 12:6
And the woman fled into the wilderness where she had a place prepared by God, so that there she might be nourished for one thousand two hundred and sixty days.
Who has prepared the place for the woman who stands as a symbol of the people of God? It is Yahweh, and He has said that she will be nourished.
The entire nation of Israel followed the Lord in the wilderness. They carried what food they had on hand, and nothing more. Very soon, even in a matter of a few days, their food was gone. Then they cried out to God and He sent them the bread of heaven. Oh yes, He tested the people with hunger and thirst to humble them and to see what was in their hearts, but He always had a provision for them. He looked for a people who would manifest a strong confidence in Him.
For a moment I looked at the wind and the waves. I saw the storm rising with mighty fury. I saw the multitudes of God's people and the inadequacy of man's ability to meet the challenge. But then God showed me His omnipotence. Where we are weak, He is strong. His GRACE is perfected in our weakness.
If the Father has shown you something to do in order to prepare for the coming day, then do it speedily and with an excellent spirit. Seek Him now, and ask Him to direct your steps and to lead you to those things He would have you to do. But when all is said and done, know that all you can do is insufficient.
In the wilderness period ahead all must learn to lean heavily upon the Father. The weight pressing against Him will seem not so much as a feather. Can a fish drink the ocean dry? Can a man exhaust the stores of air in the heavens by his breathing? Neither will you, or I, or a great multitude of men, women and children begin to diminish the resources He has set aside for the help of His people in a day of need.
Song of Solomon 8:5
Who is this coming up from the wilderness, leaning on her beloved?
In the wilderness the people of God learn to lean upon Him. When the lesson is well learned, then He will bring them up.
May you be blessed with peace and understanding in these days.