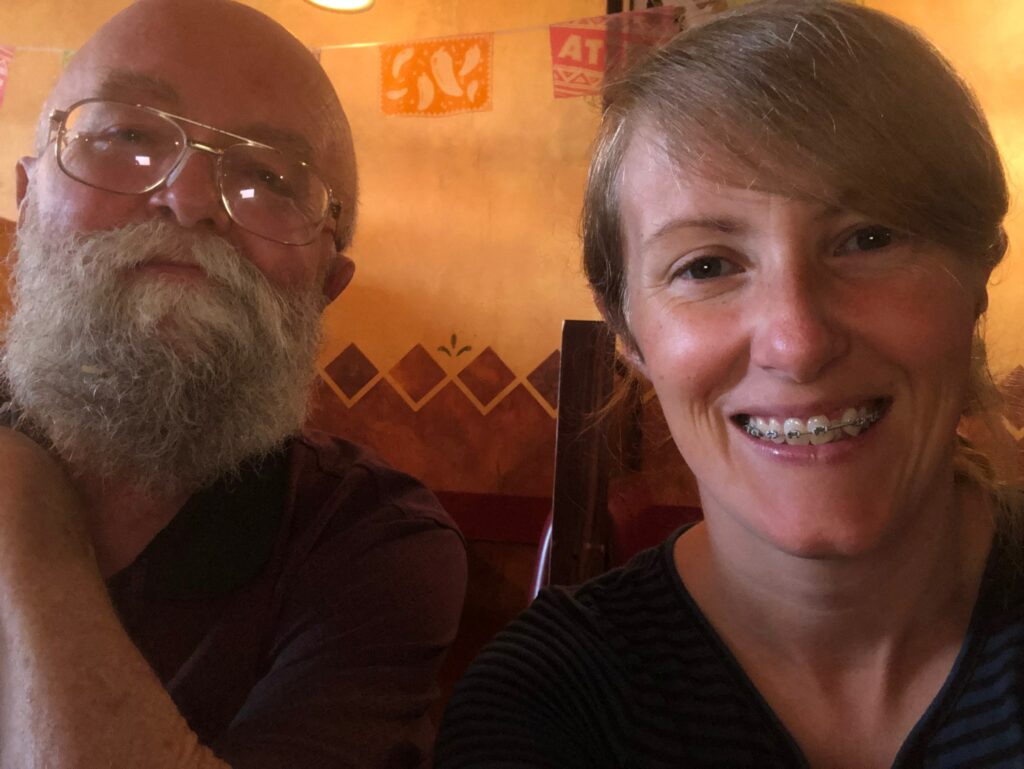 Well, here I am again. This is Joseph Herrin. I suppose I should tell you a little about my experience that is still ongoing. About 4 weeks ago I laid down to get some sleep. I didn't realize how much, or what kind of sleep I would get. I went to sleep for 4 days, and was only rescued when George came over to check on me. George called my daughter Kristin, and she made plans for the ambulance to come pick me up and take me to the nearest, full service hospital, which is Phoebe Putney Hospital in Americus. I did not know what was going on. I don't remember the ambulance, the hospital for the first week (I was in 15 days), or any of the shots or other treatment that I received. Then I woke up.
I was being treated for diabetes, pneumonia, and what they called Covid 19. Please forgive me if I don't call it the same thing. I never saw the blood work, and I know there are a lot of things that cause pneumonia. The flu, which is a great cause of such things, is nearly recovered this year. The most serious thing I was treated for was an insulin lack which the ambulance workers could not even get from me when they picked me up. That and pneumonia were the most serious things I had.
I am still suffering from memory loss. It is strange to not be able to remember something, but to perhaps handle the loss I will just ask that you do not ask me too many questions about it yet. I will honestly try to keep you apprised of my memory.
Since I have been home I have been using a walker to get around. I spent a couple nights over at George's and since then I have been back over at my bus/motorhome with my daughter spending the days with me. She has been very kind, washing my bus, cooking for me – with me getting some experience cooking breakfast, planning my meals – very decidedly – and doing a thousand things that I could not do for myself. Over time I have been getting stronger, and I hope to be off the walker soon. Kristin will be returning to Poland shortly, where she is serving as a missionary, but will be checking on me every day.
I should tell you something. I never took any pills, except for an aspirin pill, before I was hospitalized, and I had never been in the hospital for anything besides broken bones. Now that I am out I am having to take a pill which is for insulin, but is not insulin. I have known that I have had a problem with insulin for some time (barely), but have never taken anything for it. Anyways, here I am, walking every day, getting stronger, and with your prayers and Yahweh's help it looks like I will make it.
Starting Over
Since I am getting a fresh start on all of this I have decided to drop the things I was planning on doing for a time (the old mailing list is still working, just not allowing new additions). The new blog site is still working also. I will keep posting there as well as the old site. I am still trying to get a few of the old blogs reprinted. I have 3 left. No Apologies, The Divine Quest, and The Road From Babylon to Zion. I am going to start with No Apologies. That will be in the next blog.
May you be blessed with peace and understanding in these days,