(07-05-2021)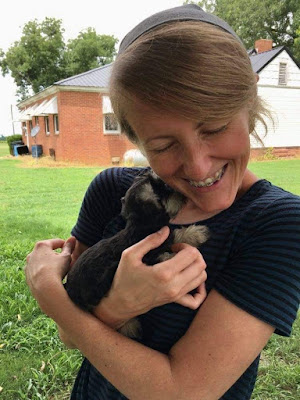 Kristin was here the past two weeks. She has returned to Poland now, and has arrived safe and sound. I had a tremendous time with her, and so did the puppy in the picture above. I will start by telling you of her time in Poland. She has been a missionary in Poland for 3 years now and is going back for a 4th year. According to Kristin, she will be in Poland until the Father (Yahweh) tells her it is time to come back. I could think of no better answer to give to someone who asks her. She is teaching English to the people there. Yahweh is also giving her many opportunities to share His Son Yahshua with them. Most of Poland is Catholic, though they are nominal at it. Kristin makes friends with many of them, and talks to them of their problems as well as going out with them in many ways. This provides an abundance of opportunities to share the life of Yahshua with them.
Last year was an odd time for Kristin and her students. She also had a couple of new teachers who were unable to show up due to Covid 19 restrictions. This coming year she will have more teachers, which should lead to more opportunities to share the Lord with others. Kristin's fellow teachers are all Christians, as she is.
Kristin does not get to come back to the States every year, but they let her come back again this year because she filled in so much with so few teachers. The ministry gives them a paid plane ticket to make the trip, though it is not always for the States. One of Kristin's new teachers will be a young lady from Australia.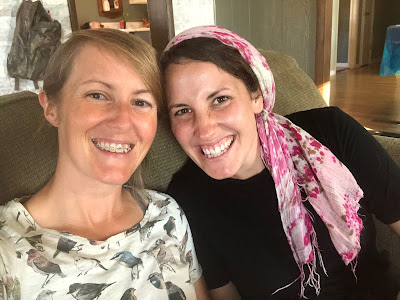 Kristin & Nichole
I don't have a picture of the young lady from Australia, but she is a cousin of Kristin's friend Nichole, who married Nicholas (the young man who stayed with me for six months some years back.) I introduced Nicholas to the people here about 7 years ago. That was when my daughter lived here, and I brought him here to find a church.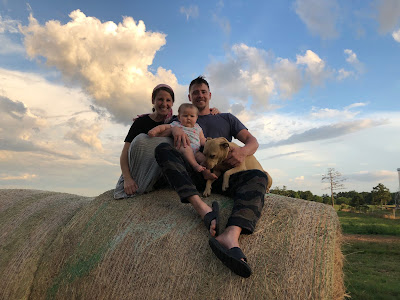 Nicholas, Nichole, Charlotte and Honey
Charlotte is Nick and Nichole's baby. She is 9 months old, and Nichole is now pregnant with her next child which is due in December.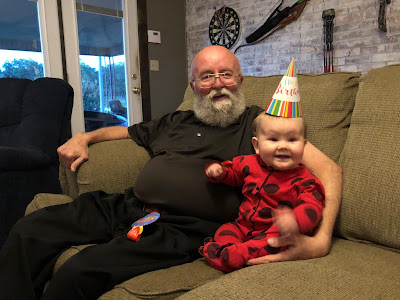 Charlotte and I
They had a birthday party for me while Kristin was here. She felt that it was appropriate to hold my birthday party when she was here, especially since I was turning 60.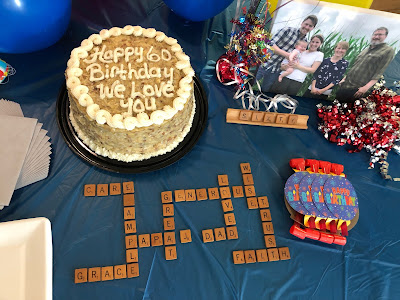 The picture in the background is one my daughter had taken when she was here. She had it turned into a desktop photo, which I now have sitting on my desk. Kristin asked me what I would like to eat for my birthday, and I chose fish, cheese grits, jalapeno hush puppies, and German chocolate cake for dessert. A few other things were also made. The fish pictured is salmon.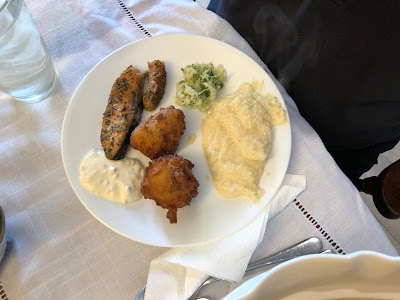 The meal was delicious. The salmon was cooked by Linda Kauffman, a lady from the area who my daughter Kristin moved in with (and her husband and daughter) when she was younger.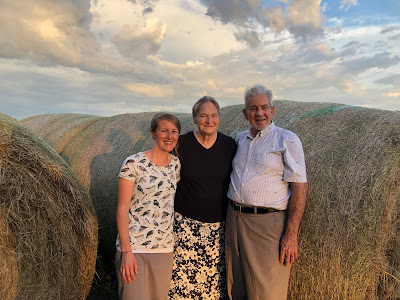 Kristin, Linda Kauffman, Larry Kauffman
George, whom I live with now (he has the house, and I have the bus/motorhome) also made the hush puppies. They were great. Nichole made the cheese grits, and Linda also made the slaw. I could not get enough of all of it. Everyone enjoyed it. Following are some more pictures from the birthday party.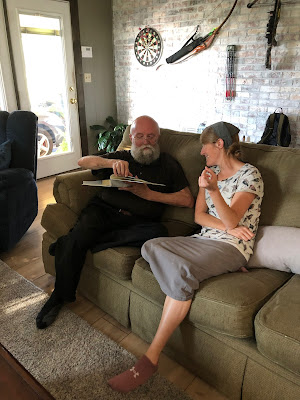 Kristin & I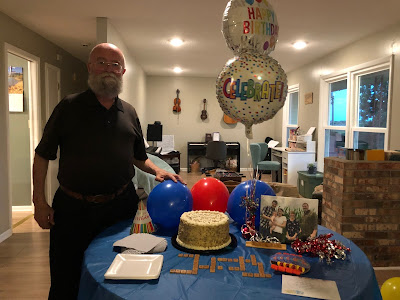 Me & Birthday Table
We also had other get togethers. We went to a Mexican restaurant one day.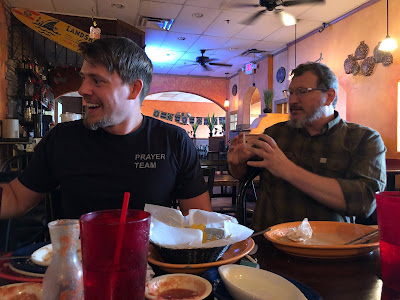 Nicholas & George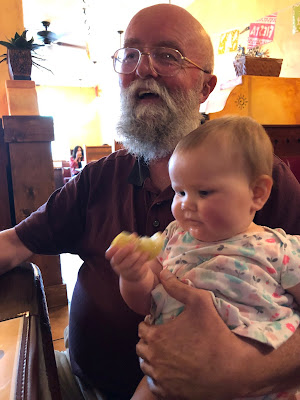 Charlotte & I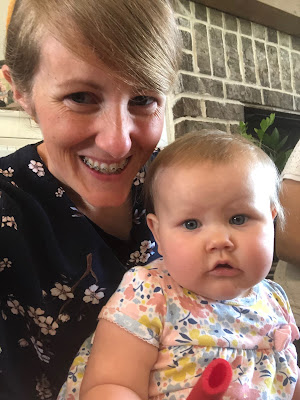 Kristin & Charlotte
Since I have been speaking of where George and I live, here is a picture of Champ at home.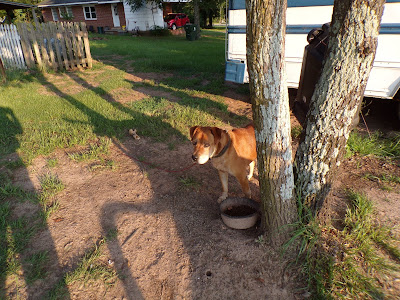 Champ
Kristin and I did have opportunities to speak of serious things. When she was gone I was very satisfied that we had done and said everything that was necessary. She is a precious girl to me.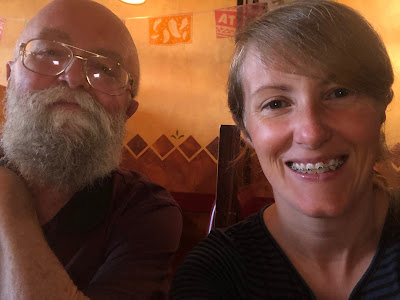 Until next time. I love you. Dad
Heart4God Website: http://www.heart4god.ws
Parables Blog: www.parablesblog.blogspot.com
Mailing Address:
Joseph Herrin
P.O. Box 804
Montezuma, GA 31063